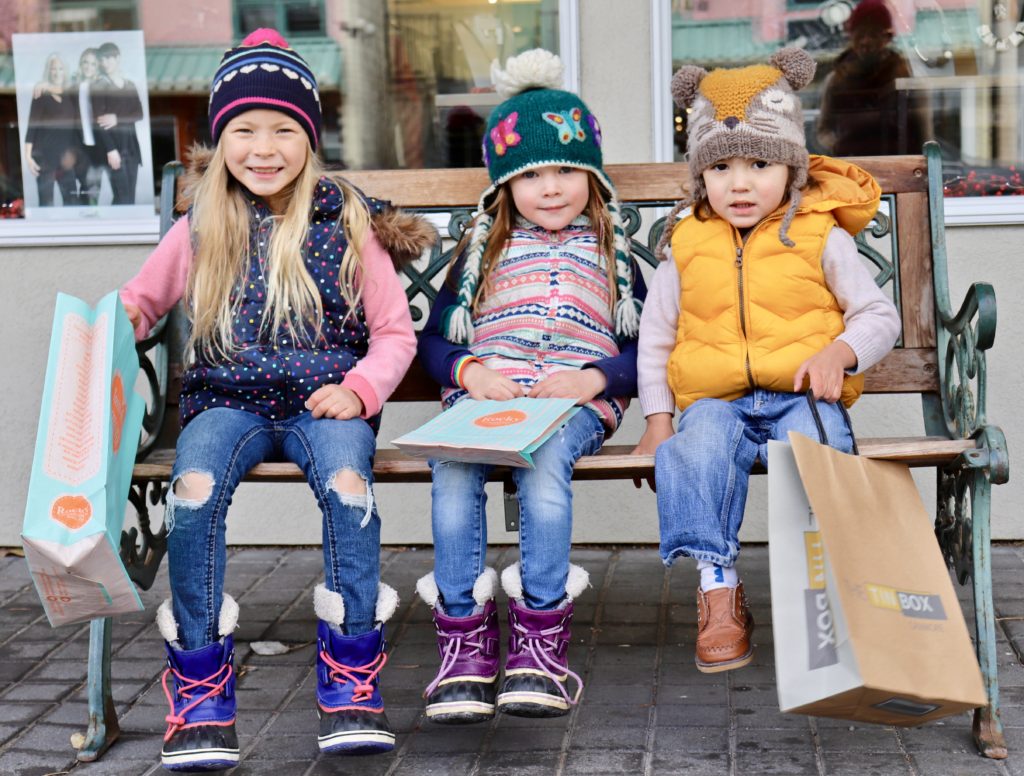 Christmas shopping; some people love it, some people despise it. It's that time of year again when you have to enter those hectic, busy malls and attempt to get everything on your list in one go- just to get it over with. We have a way to make Christmas Shopping this year, a little more enjoyable; take a trip to the beautiful snow covered Rocky Mountains and pleasantly walk our downtown core, while finding the perfect gifts for your loved ones. Christmas in Canmore is one of a kind.
SHOP LOCAL
[When I say "shop locally," I'm referring to the practice of buying from stores in your community. But when I say "shop local," I'm talking about buying from locally-owned small businesses. – Forbes Magazine.]
Downtown Canmore offers a wide selection of shops, restaurants and boutiques, many of which are locally owned and operated. Are you a person who grabs their morning coffee from Starbucks, or the locally owned and operated café around the corner? Guaranteed the coffee tastes WAY better from your local café (who roast the beans in- house), than the corporate Starbucks cup. Same goes when purchasing Christmas gifts. Do you want your gift to be unique, and support the local community? Or park at the chaotic mall (if you can find parking) and join the thousands of people aimlessly walking in circles around the mall.
Better yet: spend a day in the Rocky Mountains shopping in local shops and boutiques, grabbing a cappuccino from one of our local cafes; Good Earth, Beamers, Rave Coffee or Bicycle Café to name a few and spend the afternoon browsing the shops on main street. Grab a bite to eat or a cheeky mid-afternoon pint from one of our many centrally-located restaurants and head back out for round 2 of shopping. You'll feel good about your day, get some fresh mountain air and have amazing unique gifts to put under the tree on Christmas morning.
10 Reasons why you should Christmas Shop in Canmore: 
1.     The mountains are breathtaking, take a pic or two; post on Instagram, get 100 likes, make people jealous.
2.     When's the last time you got some fresh air?
3.     Avoid the chaos and mayhem around the city malls
4.     Buy original/unique gifts for your loved ones, not the same old candle from Bath and Body Works
5.     Hungry? Lots of options to walk to in Downtown Canmore. None of that nasty mall food stuff.
6.     Tipsy shopping; afternoon alcoholic beverages are available and not frowned upon in Canmore.
7.     Our Downtown Canmore Christmas Contest! Post a pic, tag us, you are entered to win prizes.
8.     People are friendly; you'll be sure to get great customer service. No Oscar the Grouches here.
9.     Support local businesses and residents. Shopping local vs. commercial. Local is always better.
10.   Did I mention the Mountains are pretty? They'll look good on you for a day.
#christmasincanmore Photo Contest
Want a chance to win a weekly prize to a local business? All you have to do is:
1. Take a picture of yourself / your friends / your family shopping, dining, visiting, etc. in Downtown Canmore.
2. Post your photo on Facebook, Instagram or Twitter
3. Check in or tag your location to DOWNTOWN CANMORE and use the #christmasincanmore.
Winners will be chosen on the 4th, 11th, and 18th of December.