Canmore Winter Carnival 
February 1- 11, 2018
Canmore winters are fun and full of magic. Every February, Canmore comes together as a community during the Canmore Winter Carnival to celebrate the best parts of our unique winter lifestyle.
With two weeks of indoor and outdoor events and experiences, the Canmore Winter Carnival is a favourite for locals and visitors alike. Enjoy ice carving competitions, kids' ice carving , skating parties, street hockey, log sawing competitions, the always entertaining pooch parade, art crawls and the popular Snowy Owl Kid N' Mutt races.
The Winter Carnival takes place right in the heart of Downtown Canmore, in-front of the Canmore Civic Centre. If you are shopping, walking around, finished dining, make sure to stop by the Canmore Winter Carnival!
 Full 2018 Canmore Winter Carnival Schedule of Events
Rogers Hometown Hockey

Rogers Hometown hockey is coming to Canmore February 10 & 11, 2018. The Rogers Hometown Hockey Tour is a season long, touring hockey festival that visits a different Canadian Canadian Town each weekend over the NHL season. For more information on the Hometown Hockey tour click here. Let's paint the town red with our Canmore community spirit!
Where: 
The festival will take place in downtown Canmore on Main Street between 6 and 8 Ave and the Civic Centre Plaza.
When: 
Friday Feb. 9: Canmore Eagles vs. Calgary Canucks, 7 p.m. at the Canmore Recreation Centre. Help us kick off Rogers Hometown Hockey and cheer on the Canmore Eagles.
Saturday, Feb. 10: noon – 6:00 p.m.
Sunday, Feb. 11: noon – end of broadcast (typically around 8 p.m.)
 Valentine's Day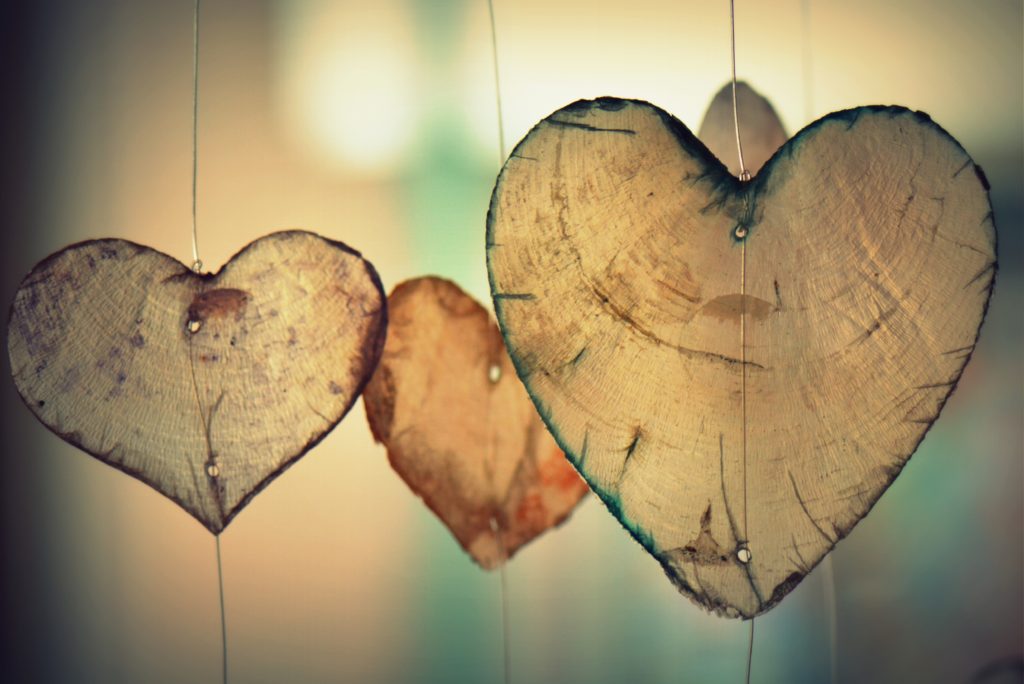 What better way to spend Valentine's Day with your favourite person, than in the Rocky Mountains. Canmore has so much to offer, whether you are an outdoorsy couple, or like to enjoy an unforgettable restaurant experience or enjoy sitting back and relaxing. We have  it all in Canmore! Check out our date night dining and relaxing ideas to do's with your hunny. (link to Valentines Day Blog). If you are more interested in winter activities – we've created a blog about that as well!   (insert link).
After reading our blogs, and planning your Valentine's Weekend getaway, you've arrived in the mountains safely and you are excited to spend a terrific getaway weekend with your partner! BUT WAIT, you forgot the gift! How could you forget the gift?!
Don't worry, Downtown Canmore has got you covered! If you need:
FLOWERS: Elements Floral Design
JEWELLERY: Kavia Jewellers or Stratton Jewellers
CHOCOLATE: Jacek Chocolate, Mountain Mercato or The Candy Shoppe
CARDS: Tin Box, Stonewaters Home Elements,  Alpenrose Market and Cafe Books
UNIQUE GIFTS: Project A Shop and Alberta's Own MarketPlace 
And finally, you can't forget the CHAMPAGNE: Canmore Wine Merchants and Rusty's Liqour Store. 
Enjoy your time in Canmore, we guarantee you won't be bored, while visiting in the Month of February. Message us on Facebook if you have any questions regarding your stay in Canmore.