Food for the heart
As you know, many restaurants offer a special 'romantic' Valentine's Day Menu or specials, prepared especially for the lovers in mind. In Downtown Canmore, there are endless amount of restaurants to choose from. From fine dining, to casual, to unique experiences, we've got it all. Enjoy your mountain Valentine's Day at one of Canmore's award winning restaurants!
If you are looking for unique, fun cocktails, great food and an even better atmosphere, we vote you go to Where the Buffalo Roams Saloon on Main Street. It's a small venue so make sure you plan accordingly. Click here to view their current food and drink menu.
Tapas Canmore is a Spanish-inspired, romantic restaurant that is pleased to feature some decadent Valentine's Day specials in addition to their regular menu. Romantic features are offered from February 14th to the 19th (including Family Day weekend).  Whether you decide to go with the Valentine's menu or their regular menu – your taste buds will be pleased you chose Tapas Canmore.
Feeling some italian? Located right on Main Street, Santa Lucia Trattoria Italian Restaurant features hearty, and delicious Italian meals, that will leave you with a full belly! They are currently offering a special menu item each day with the price tag from 1993 when the restaurant opened. On Valentine's Day, they are offering a 3 course meal – stay tuned to the Santa Lucia Facebook Page for details!
Murrietas: with its warm and comforting hearth, vaulted ceilings, majestic beams, open plan and captivating scenery, combined with soft rays of natural light flooding in from the expansive glass windows, Murrieta's is certain to please the eye as much as the palate. Murrieta's is a perfect choice for a romantic dinner with your lover. Make sure to make a reservation, as this place will fill up the time around Valentines Day.
Looking for a great steak, mouth-watering food and remarkable wines? If you and your significant other would fall under the label of "foodies," and/or "wineos," the Trough Dining Co. is a place you need to try for yourselves. Nestled on a back street parallel to main street, there are nine tables in this cozy restaurant, which creates an ambiance giving an intimate, and personalized dining experience focusing on details. Service is courteous, charming and experienced. At the Trough Dining Company, they are serious about their wine, and believe most wine is better tasting, once given the chance to breath.
If you are looking for a unique dining experience, and one you won't soon forget – Gaucho Brazilian BBQ is a fun and appetite-filling evening. Rodizio dining is like nothing you've tried before. To do it properly, budget an evening – or at least a few hours – and come hungry! Your barbecue chef of the evening will come around with massive churrasco-style skewers, each with a tender cut-of-the-day. Meat will be sliced straight to your plate, and it won't stop till your table turns its card over to display the red side. But don't get filled up on just the salad bar! Gaucho provides it's diners with over ten cuts of meat from garlic top sirloin to bacon wrapped chicken to honey mustard lamb. Just remember – empty stomachs!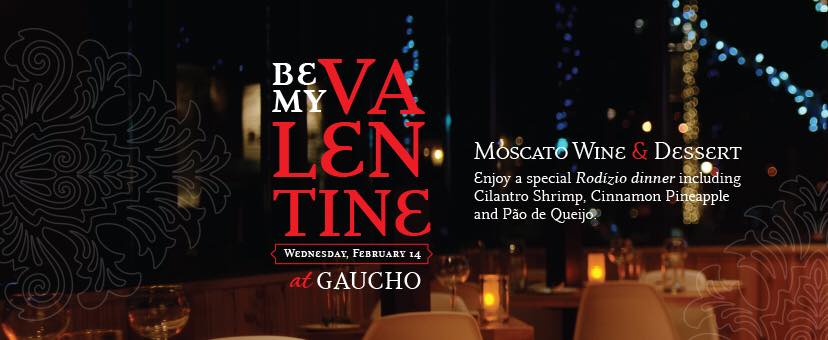 Pizza, Pizza – YES, Canmore has delicious pizza! Whether you order take-out to eat in your hotel room, or dine in, we promise your pizza with taste authentic and delicious. The Flatbread Co., as locals would call it, uses lots of local & organic produce, free range organic meats & Ocean Wise seafood. Visit the Rocky Mountain Flatbread Company website for a full list of Pizza's and of course, their full menu!
If you are looking for a more casual night on the town, Downtown Canmore offers restaurants such as The Wood Restaurant and Lounge, which provides its customers with 25 beers on tap and The Tavern 1883, with a to-die-for cocktail list. If Mexican food is a favourite, or maybe you want to try something different; Aroma Mexican Restaurant serves fresh ingredients slow cooked with love in Canmore, from Mexico City, to your Soul. Oh, and did we mention they serve up a mean Margarita?!
Do you want to RELAX on Valentine's Day?
Sometimes all you need is a little R & R with your partner. Yes, the mountain air has an essence of zen, and the 360 views of the Rockies helps put your mind at ease, but sometimes you need a little extra relaxation. Canmore is an amazing hub for relaxation and rejuvenation. The local spas and massage clinics will have you and your partner feeling like a million bucks:
Mountain Glow Tan and Spa offers a wide array of services in a relaxing, warm environment. Their services include traditional tanning beds, spray tanning, manicures and pedicures, shellac application, a hair salon, waxing and tinting services, eyelash extensions, semi-permanent make-up, RMT and hot stone massages. Added benefits also include aroma steam sauna, and infrared sauna.
Wildflower is your ideal spa for small girl groups and mountain retreats. Their massage range caters to people from all walks of life, offering therapeutic massage, deep hot stone, prenatal, Swedish massage, myofascial release, AIS-Active Isolated Stretching, reflexology and much more. Their team of highly skilled aestheticians offer truly refreshing facials, superb manicures and pedicures as well as waxing and tinting. Experience a sense of well-being and luxury.
In the heart of downtown, Mindful Massage Therapy has four registered Massage Therapists eager to help you relax. Take a deep breath in and relax into the table as your therapist encourages your muscles to release. The perfect complement to a new day, after a night of endless bottles of wine and laughter!
Exceptional spa services in which Verde Day Spa uses pure organic ingredients to relax your mind and body- on even the most stressful of days. Put your feet up and enjoy a Verde Spa manicure and pedicure followed by an Eminence wrap. Why stop there? Book a relaxing massage to top it all off! Book your appointments in advance to avoid disappointment.
The Activity & Outdoorsy Couple
What a better place to be but Canmore, Alberta. Surprise your partner with a dog sledding experience or take them snowshoeing in Kananaskis. There are endless date ideas in the mountains, so we've created a blog targeted to activities to do in Canmore in the Winter Season. Check it out for a fun filled Valentine's Day Weekend in Canmore!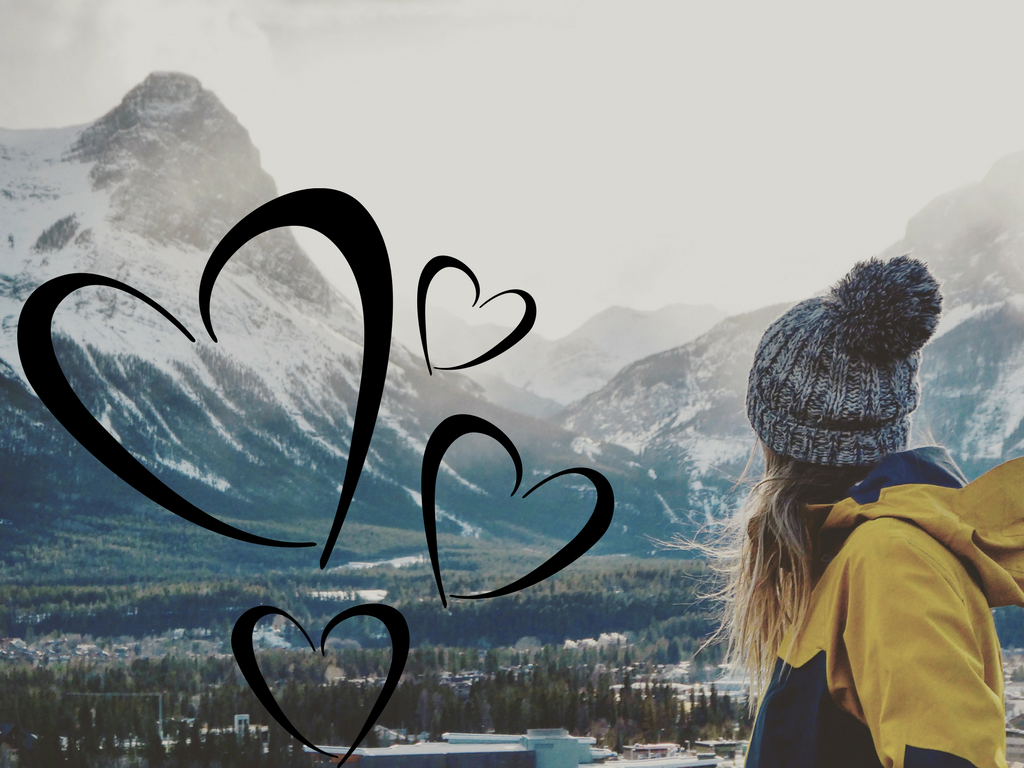 HAPPY VALENTINE'S DAY!